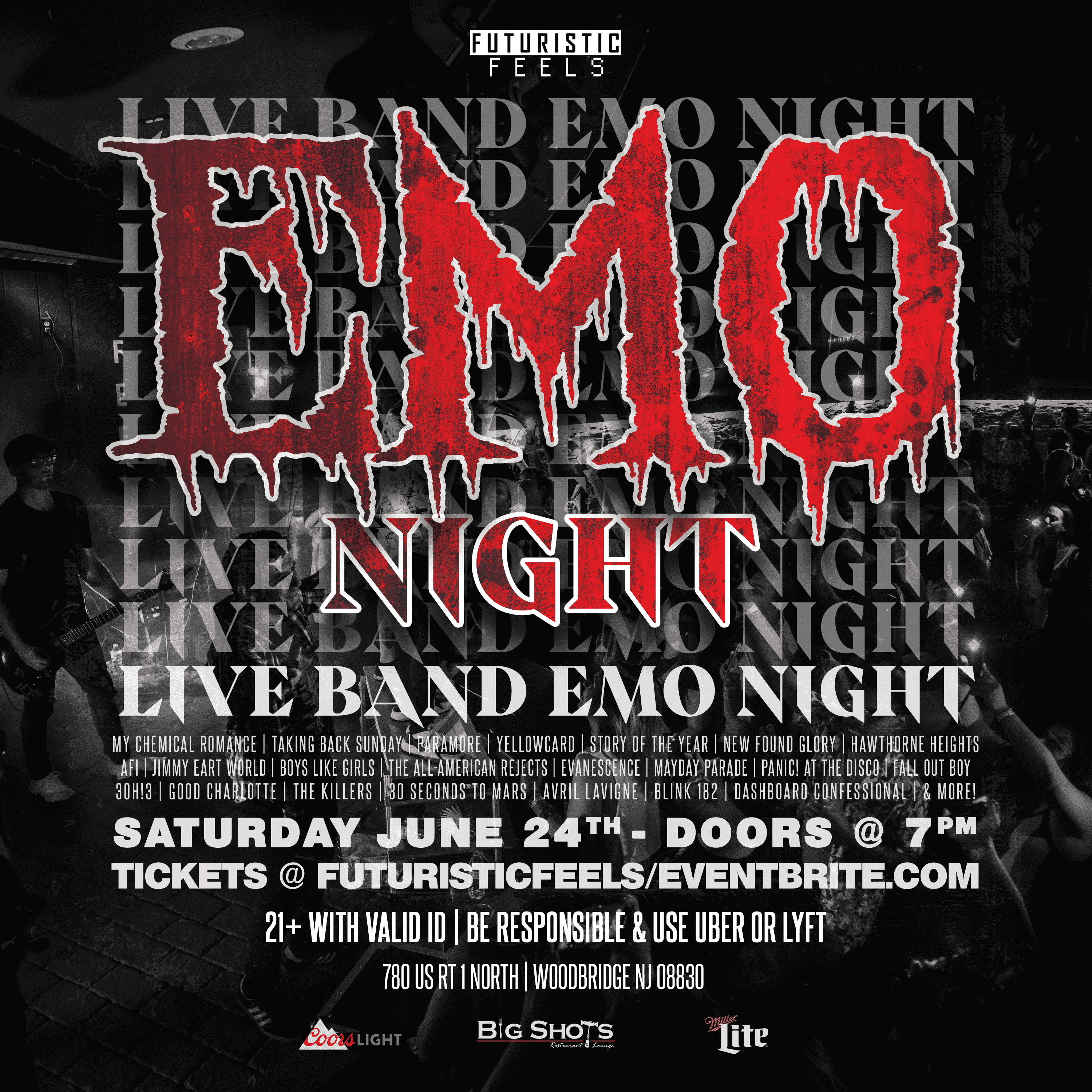 Live Band Emo Night w/ Feeling Emo
Live Band EMO Night! Live cover band playing the best EMO hits from the 2000s and more!
Live Band EMO Night!
Let's start off summer right!
We hope to see you all at this one!
Get ready to sing until your lungs give out!
Emo rock music covers of bands such as Taking Back Sunday, Fall Out Boy, Paramore, Jimmy Eat World, My Chemical Romance, The Used, & MANY MORE!
Wear your favorite band Tee, or come as yourself!
What to expect:
– Throwback Emo Music ALL NIGHT on the Outdoor Patio Stage
– Live Cover Band ( @FeelingEmoNJ )
– Hosted by MC Rasheed @Rossivelli
– Full Stage Production
– Live DJ inside the Main Room playing Top 40 music
TIME
– Doors @ 7pm
– Band @ 8:30pm (Time is subject to change)
TICKETS
– $5 Early Birds
– $10 to $20 General Admission
– $25 Door
Tickets @eventbrite.com
$4 Coors & Miller Light ALL NIGHT
***Must be 21+ to enter***
Be responsible and use Uber or Lyft! Carpool with a DD!
www.FuturisticFeelsEntertainment.com