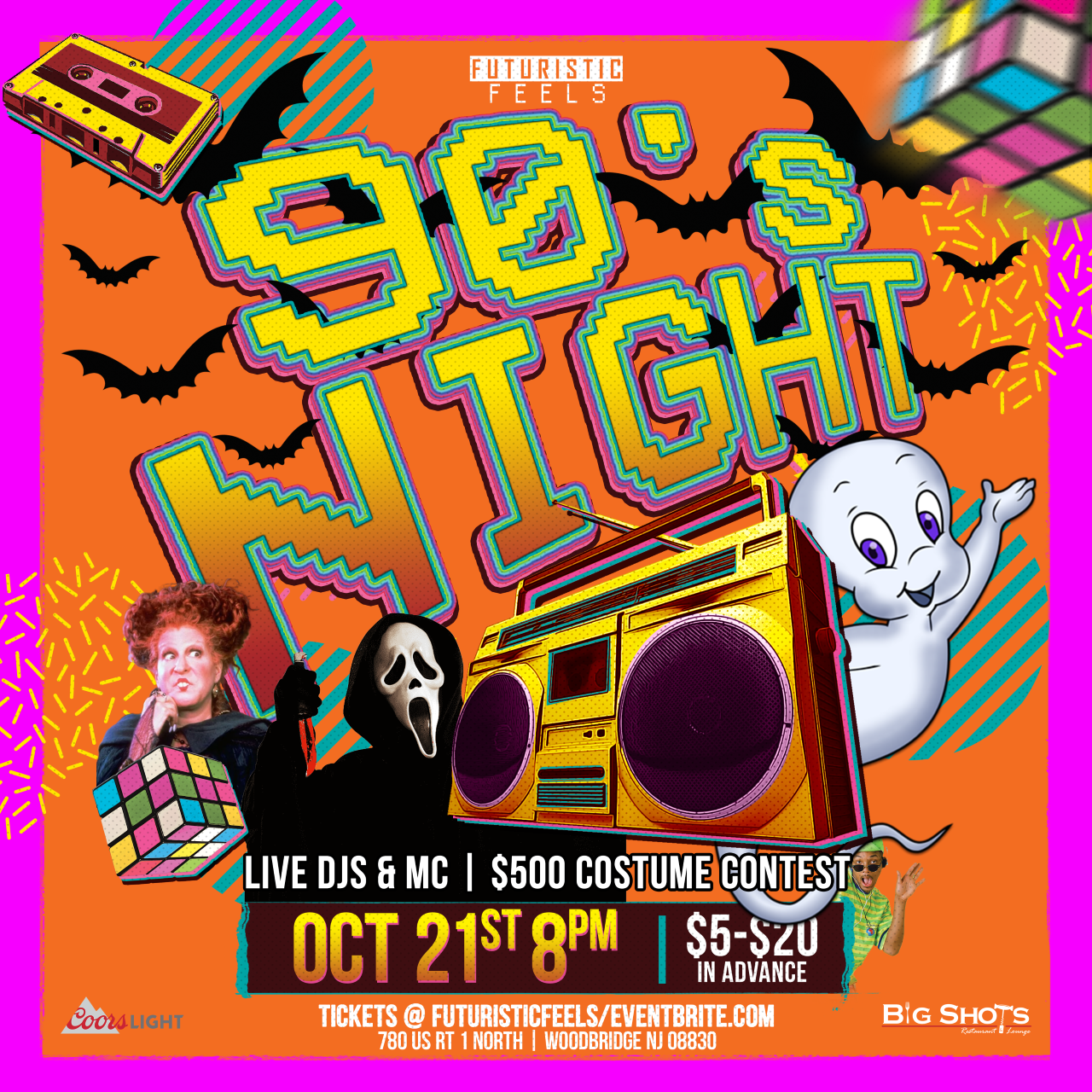 90's Night Halloween Party
Flashback to the 90s
Friday, October 21, 2022
It's the 90s…You just got finished ordering Pizza Hut and decide to run to Blockbuster to rent GoldenEye for your new N64. You wear your Walkman with the newest NOW! CD on repeat. When you get there you run into your friend who's picking up Crash Bandicoot for their Playstation. "HEY! What are you doing here?!", yells another friend from the next isle over. She's got SCREAM on VHS in her hand. You all talk and decide to turn your chill night at home into a HOUSE PARTY!
$500 COSTUME CONTEST!!! 90s THEMED COSTUMES WILL ONLY BE ENTERED!
All Halloween costumes are encouraged. Only 90s-themed costumes can enter the contest.
LIVE DJs & MC playing POP | ROCK | HIPHOP | & DANCE !
– PRODUCER JAI (Formerly from 92.3 ALT Radio)
– BOXLEY
– KOFFI
$4 Coors Light & Miller Lite pints!
TICKETS:
– $10 general admission while tickets last
– $15 general admission while tickets last
– $20 at the door
21+ | Must have valid I.D.
Be responsible. Use UBER or LYFT.
Hosted by Futuristic Feels Entertainment
www.FuturisticFeelsEntertainment.com
www.BigShotsNJ.com
Tickets @ eventbrite.com