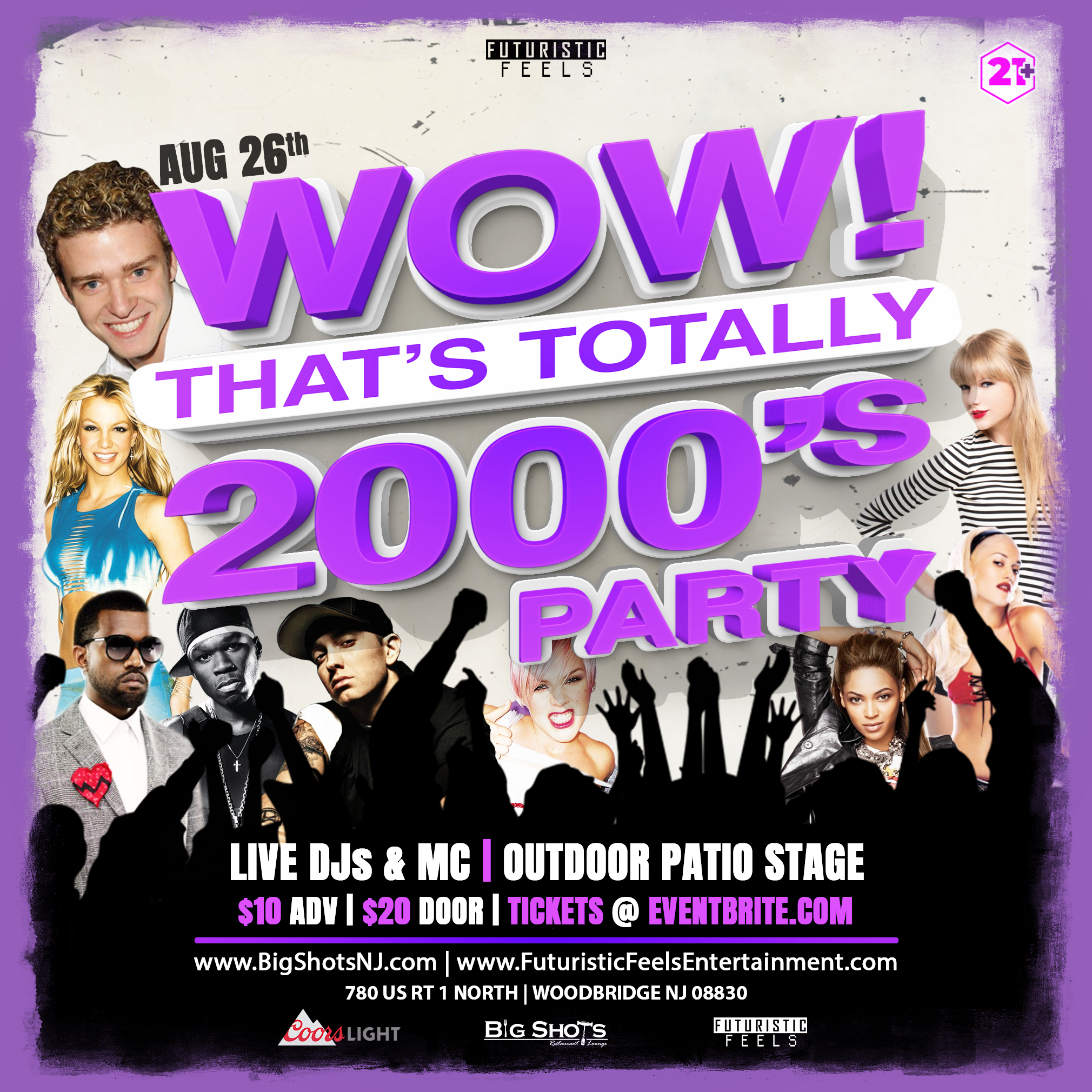 Wow! That's Totally 2000's! Party
Flashback to the 2000s! Party & sing along to all the hottest hits!
Calling ALL Myspacers, Emos, Hiphoppers, & the rest of you from our Blackberry, Nokia, & Sidekick phones!!!
1 PARTY | ALL THE BEST SING-ALONG HITS OF THE 2000s!
Pop | Rock | HipHop | Dance | & more!
Outdoor Patio Stage
Live DJs & MC
Tickets @ eventbrite.com