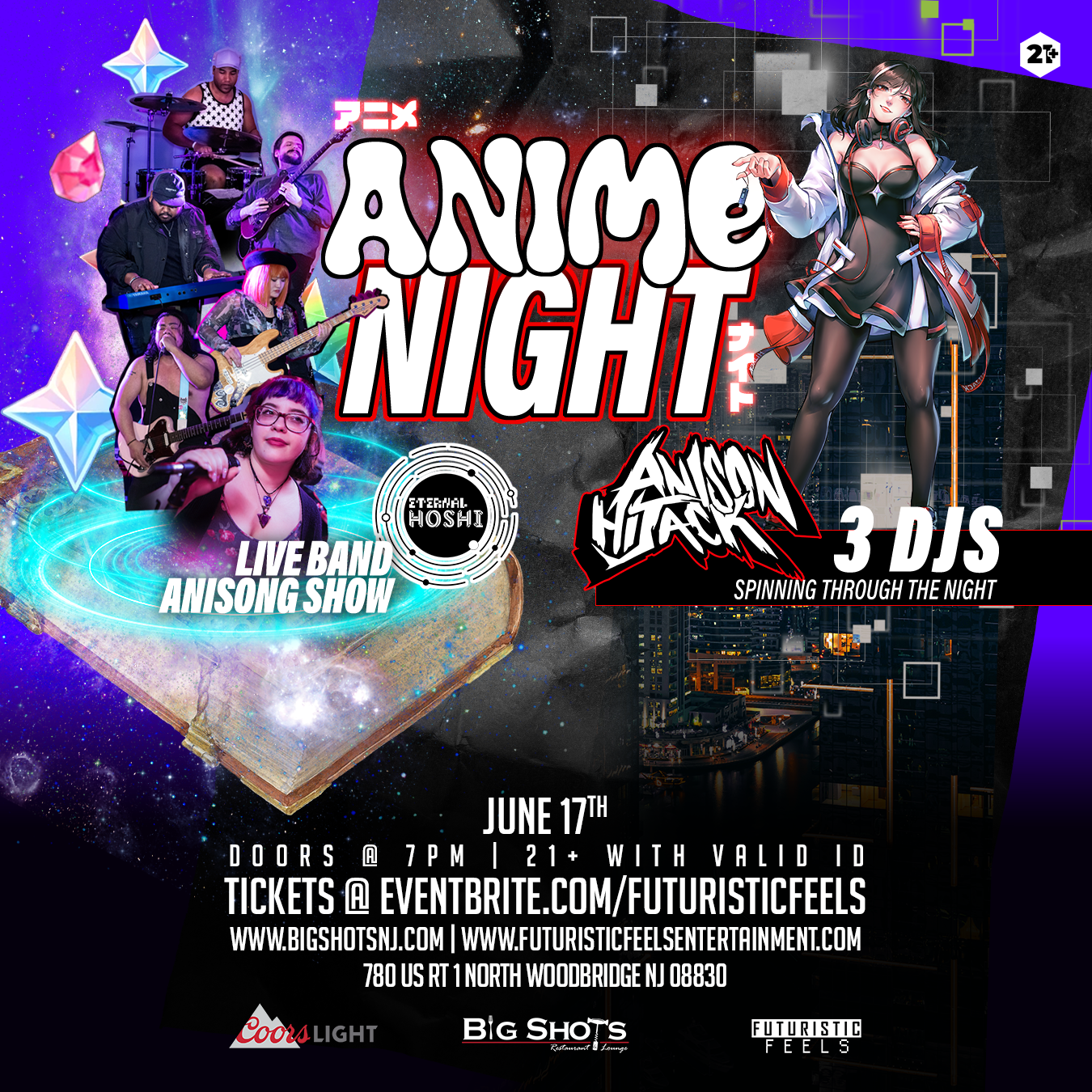 Anime Night – Live Anime Cover Band w/ DJs
Hear all your favorite Anime songs played by a live band and 3 DJs all night!
Wear your favorite Anime Tee, Cosplay, or come as yourself!
Live Cover Band
– Eternal Hoshi ( @Eternal_Hoshi )
DJs
– Anison Hijack ( @Anisonhijack )
TIME
– Doors @ 7pm
TICKETS
– $5 Early Birds
– $10 to $20 General Admission
Tickets @ eventbrite.com
DRINKS
$4 Coors & Miller Light ALL NIGHT
***Must be 21+ to enter with Physical Valid ID***
Please follow the Big Shots Dress Code if not arriving in Cosplay. No Prop weapons will be allowed.
Be responsible and use Uber or Lyft! Carpool with a DD!
www.FuturisticFeelsEntertainment.com